011: Effort, Risk, & Exposure
I have a little confession: the Phil of the past wouldn't recognize the Phil of today, microphone in hand, ready to speak.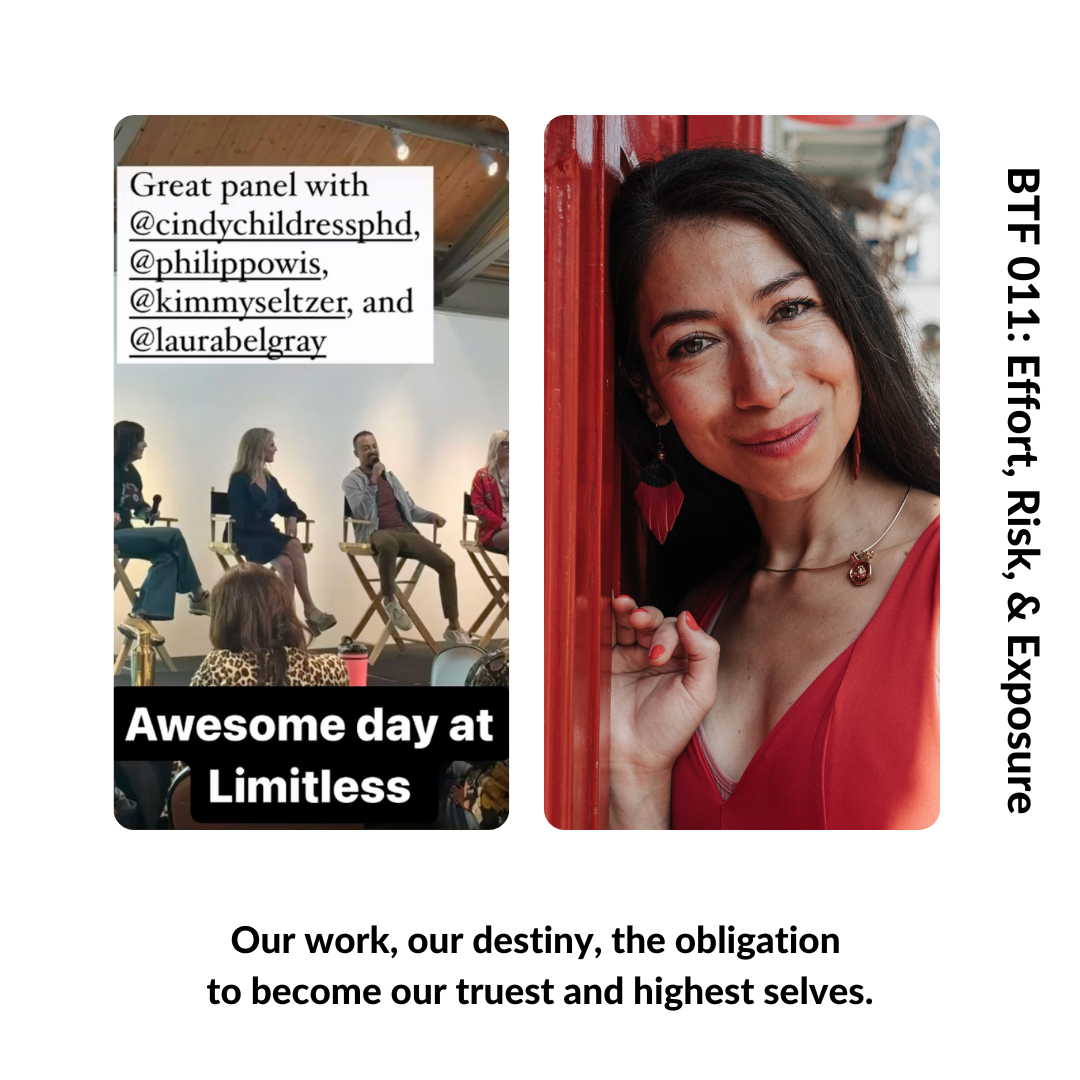 November 2nd, 4:30 pm in San Antonio, Texas, was more than just another appointment in my calendar.
​
My palms were sweaty, heart racing — the familiar flare up of nerves in my chest and butterflies in my stomach before stepping into the unknown.
​
Beside me, Carolina shared a reassuring smile as we prepared to address a room full of really smart entrepreneurs at Ron Reich's Limitless Experience VIP day.
​
I have a little confession: the Phil of the past wouldn't recognize the Phil of today, microphone in hand, ready to speak.
​
For over seven years, I've navigated the waters of online business, building a pretty successful business by my standards without ever truly allowing myself to step into the spotlight.
​
But sometimes, life presents you with a moment that feels bigger than your fears — a moment that, despite every inch of your body screaming for safety, you know you must seize.
​
This was one of those moments.
It was the kind of moment that author Steven Pressfield captures with piercing clarity:
"Fear is good. Like self-doubt, fear is an indicator. Fear tells us what we have to do. Remember one rule of thumb: the more scared we are of a work or calling, the more sure we can be that we have to do it." – Steven Pressfield, The War of Art​
​
This workshop was created from a place of conviction, crafted quickly over ten days as the importance of sharing the message with this group became clear to Carolina and I.
​
For me, it was an opportunity to embody the very courage we espouse, to walk the same path of vulnerability we ask our clients to brave.
​
I won't sugarcoat it; public speaking used to terrify me.
​
I've dodged it at every opportunity, even resorting to anti-anxiety medication back during my corporate days.
​
Yet, in this moment, I found myself ready to confront this long-time fear head-on.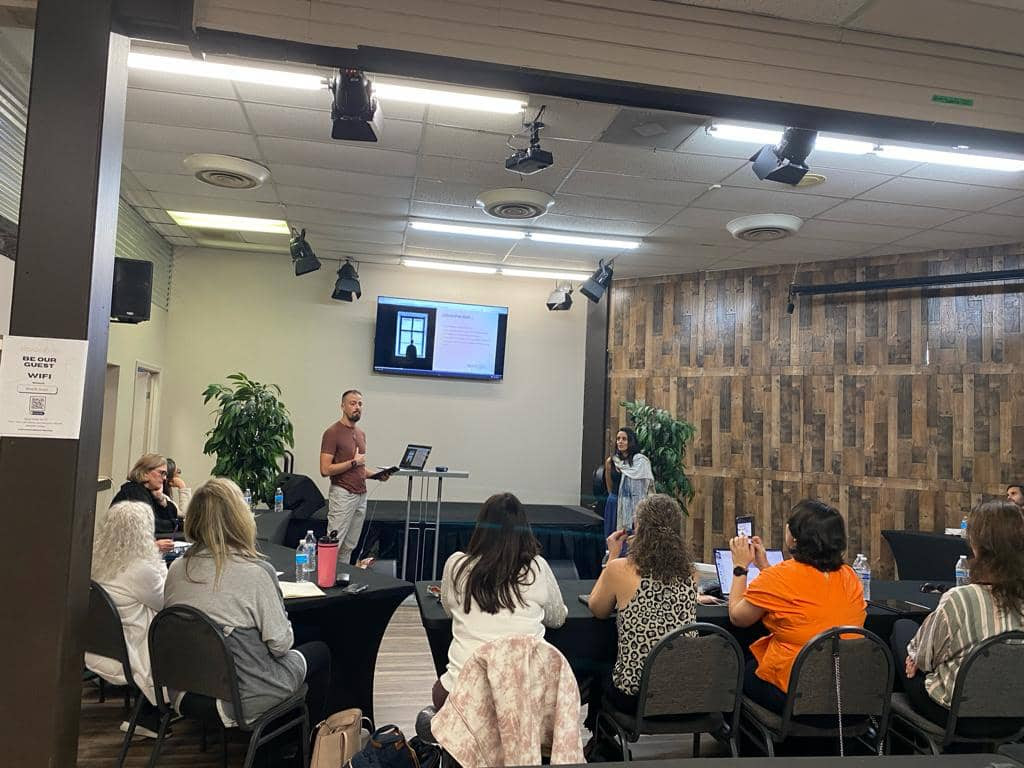 What changed? A recognition of three powerful realizations:
The message we carried was more important than my personal comfort zone.
Our commitment to each other and our mission together warranted full presence, no holding back.
A growing belief that the universe truly conspires in our favor.
These truths allowed me to rise above my individual fears, shining light on a path created by something greater than myself.
​
Despite the inner turmoil, the workshop unfolded beautifully — we received incredible feedback from attendees throughout the week that followed.
​
This experience didn't just empower me; it felt like a proclamation that this work isn't just about me anymore.
This is something we MUST do.
​
Hiding is no longer an option.
​
It's sacred work that cannot be ignored.
​
And now, Carolina and I have a new goal: to speak for an audience of 5,000 by the end of 2024.
​
​(sidenote: if you have a physical or virtual event and are looking for speakers, or can refer us to anyone, we'd love the connection!)
​​
​So, here's my invitation to you:
What work is calling to you from deep within, mayhe something that you've shied away from facing or embracing?
​
Where can you lean into resistance for the sake of something larger than yourself?
​
What is one thing that your soul longs to express that until today, has felt beyond the realm of possibility?​
​
Consider receiving this message your opportunity to bring that vision into sharp focus and make it a priority.
​
There's something beautiful on the other side of resistance, and it's waiting for you.
​
With gratitude,
​
Phil
Happenings
Ecstatic Offers (click here)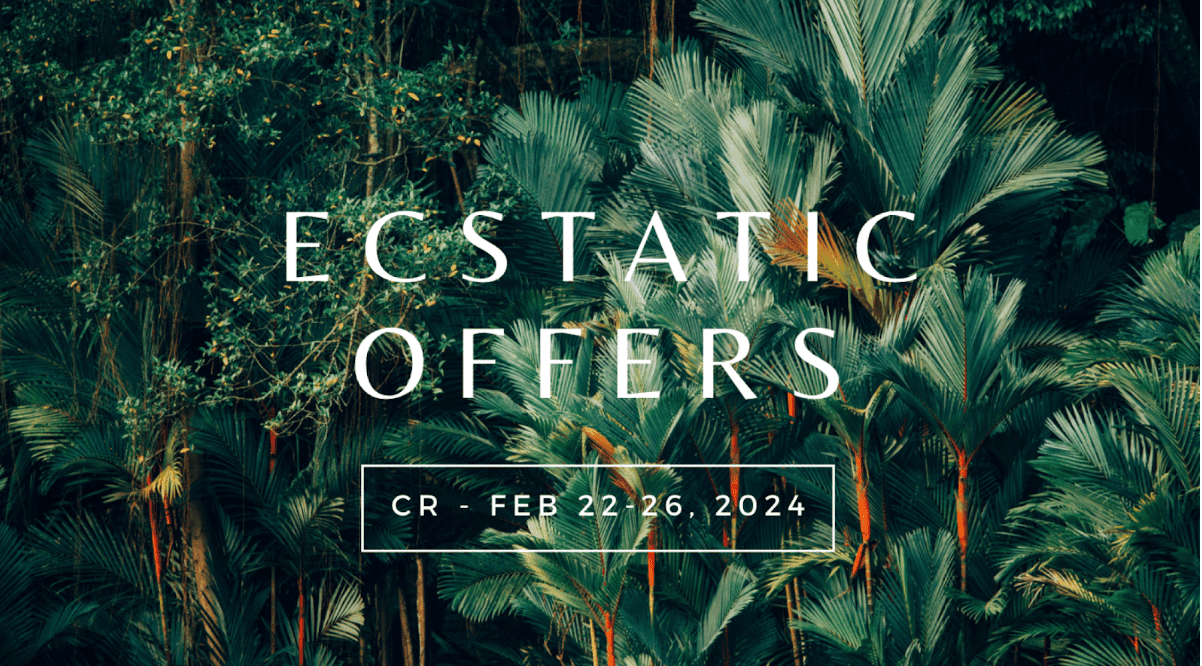 This is live retreat intensive that Ry Schwartz and I (via our Empire Engineering business) dreamed up earlier this year, and Carolina will also be a partnering with us in a big way to bring her magic to the teaching staff and overall experience design.
​
The event is all in service to helping you create new offers that are:
Soul-Expanding for You
Life-Changing For Your Audience
Boundary-Pushing For Your Industry
In Sacred Service to Something Bigger
You will find the perfect environment for creativity and support for all your new endeavors.
This retreat will happen in Costa Rica, Playa Grande from February 22-26th, 2024.
Attendance will be limited to 15 participants so be sure to check it out here and let me know if you'd like to have a conversation about it (you can just reply to this email).
Who We Are Celebrating This Week: Sasha Lipskaia
I met Sasha at a mastermind in Medellin, Colombia back in July and was immediately touched by her presence. She has this increasingly rare ability to be in conversation with you and to truly BE THERE.
Since then I've gotten to know her more, and truly feel she is becoming a great friend and ally to the work we are undertaking with Sacred Business Flow.
Sasha is deeply immersed in her spirituality and sacred practices, and now offers her intuitive gifts to her coaching clients.
She guides them through a process of loving and accepting all parts of themselves, ultimately leading to a life of authenticity and purpose.
To learn more about Sasha and check out some of her magical meditations, click here.
The Subtle Art of Not Yelling Podcast (Click Here)
The Subtle Art of Not Yelling Podcast. A Weekly Creative Companion helping you master the inner game, finish what you start, ship your work, and build a brand without yelling; because it's not the thunder that grows flowers, but the rain.
How it's different from other podcasts: We're bombarded with strategies, tactics, frameworks, and success stories all week long.
We often have far more inputs (...info) than outputs (action__), leading to a noisy inner world and a chaotic life and biz.
​
So, Bill and Miles sit down with entrepreneurs, creatives, copywriters, artists, and coaches to discuss their inner dialogue and what it actually takes to build a business, brand, or body of work (without being the loudest on the block).
​
Listen to over 90 episodes here (subtleartofnotyelling.com)
Mastermind to Millions (Click Here)
Carolina and I will be attending this live event next year May 30th to June 2nd 2024.
​
I've been supporting my clients with the mastermind model as one lever of business growth over the past three years, but Jay Fiset, the entrepreneurial genius behind this brand is literally one of the best experts in the space when it comes to installing this type of program into your business.
I'm excited to take what I've learned these past few years, and get some refinements so I can better support my clients going forward.
If you are looking to create a mastermind in 2024, this is a not-to-miss event.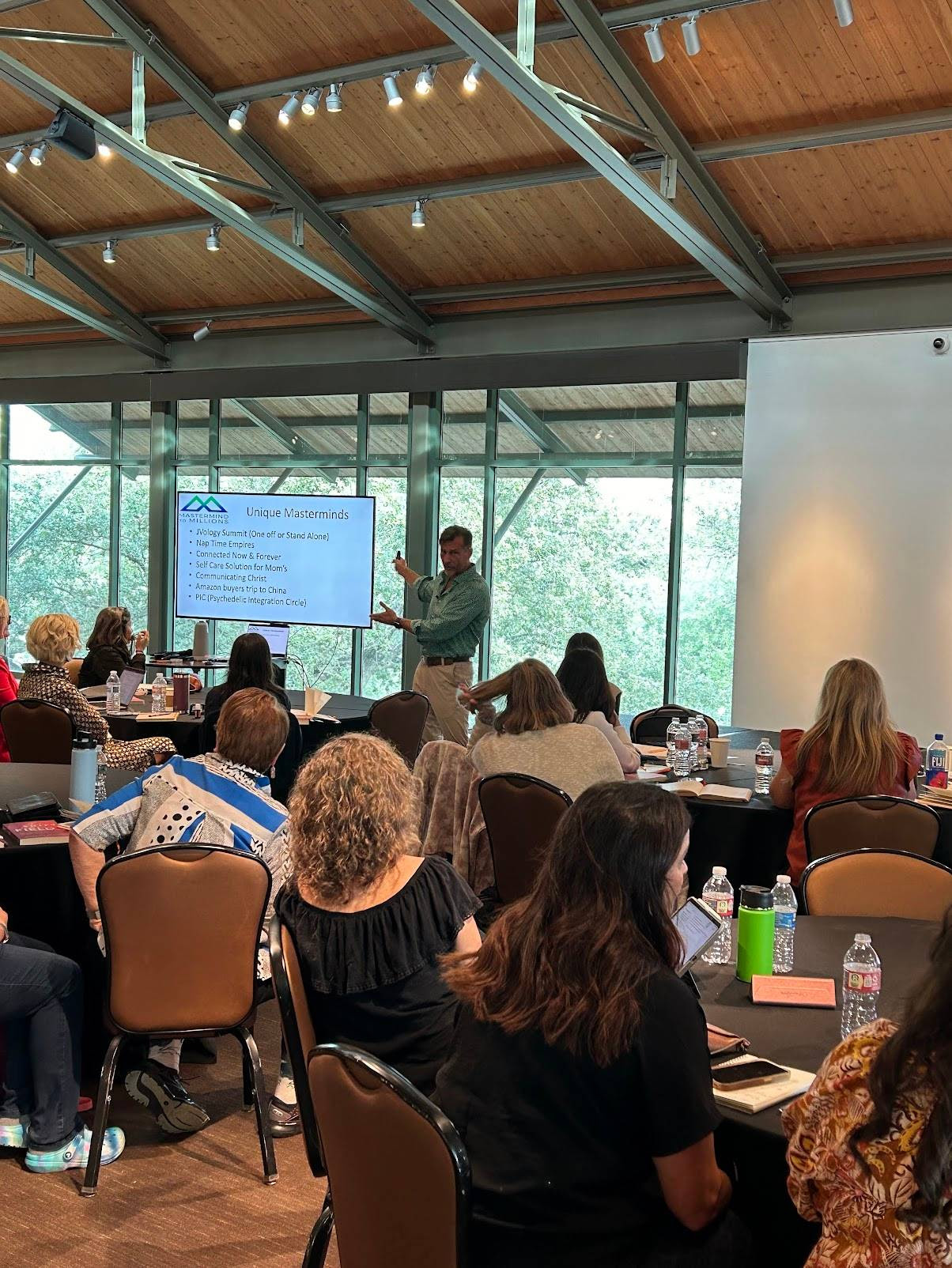 Areté Book w/ Special Launch Bonuses (Link)
Brian Johnson was a speaker at the event Carolina and I did our workshop at last week, and we were both super inspired by his HUGE mission and his 101% commitment to helping create a world in which 51% of humanity is flourishing by the year 2051.
This picture was taken to celebrate the upcoming book launch for Areté. It's not too late to get in on all the epic launch bonuses which include a year of premium access to the brand new Heroic App (*hint it's amazing!) Check out heroic.us!
Memorable Quote: